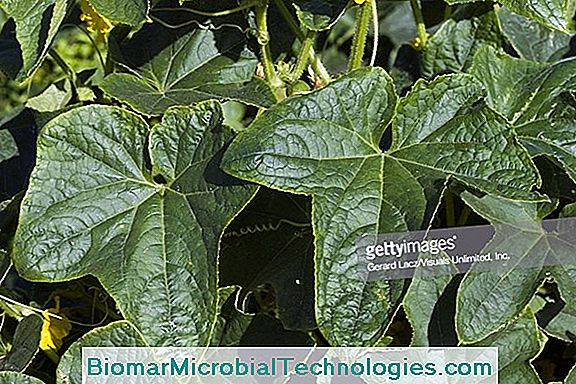 The gherkin is a herbaceous, creeping plant native to western Asia. It is the same family as melon, squash or calabash and is consumed as a condiment.
In reality, the pickle is a cucumber picked very small!
The gherkins are kept in the vinegar: the small ones are more crunchy and more presentable than the big ones: take care to watch their fast growth during the picking!
Family: cucurbit
Type: annual
Origin: Western Asia
sowing: March to May
Planting: May to July
Harvest: July to October
Soil and ideal exposure for gherkin cultivation
The soil must be moist, well-drained, deep and loose, warming quickly, giving a very sunny exposure because the gherkins are very sensitive to cold.
Sowing, planting and transplanting gherkins
The gherkin is sown in March or April in buckets, per 3 or 4-seeded poop under frame or inside, the ideal temperature being 21° C. One month later, when the plants are about fifteen centimeters, you can transplant by spacing the 40 cm pickles on the same line and leaving 1 m between each line.
Advice of maintenance and cultivation of the pickle in the vegetable garden
The gherkin is not pruned, but hoeing and weeding are required. Watering should be regular especially in summer but without excess, and not on the leaves.
Harvesting, conservation and use of the pickle
Gherkins should be picked regularly because they grow very quickly.
Diseases, pests and parasites of pickles
White flies, red spiders, black aphids, slugs, snails, mildew, powdery mildew.
Favorable combination of pickle with other vegetables
Cabbage, radish, onion, celery, lettuce, peas.
Unfavorable combination of pickle
Potato and tomato
Varieties of pickles recommended for planting in the garden
Selections have gradually accentuated the characteristics of gherkin compared to cucumber. We will advise the Green little Paris where the End of Meaux.