Originally, the Jardin du Plessis Sasnières is a family property acquired in the nineteenth century for its forest and farmland. This area was passed to Rosamée Henrion in 1960. A prehistoric polisher, ready for the waterfall, attests to the strong ancient human presence in Sasnières. Upon arrival, Rosamée Henrion had everything to create because the field was fallow.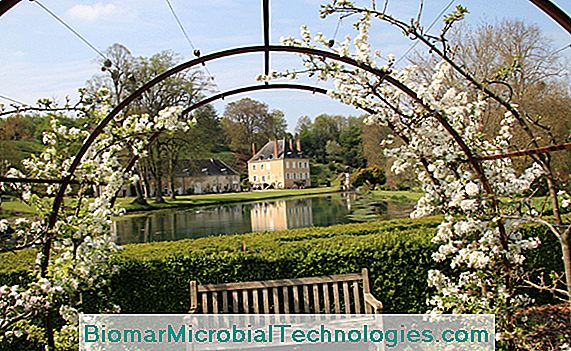 Today, in the hollow of a charming valley, this exceptional garden is staged around a pond of white water. The flower garden, enclosed by walls, is planted by color themes. The blooms of roses, perennials and annuals follow one another throughout the season.
The trellis with apple trees brings a subdued shadow. The bucolic walks on the grass paths allow to discover rare plants, flowers, barks and unusual foliage. From the top of the park and its alley lined with magnolias, an enchanting panoramic view of the entire garden is offered to visitors.
Practical information
Garden of Plessis Sasnières
The castle
41310 Sasnières
Tel: 02 54 82 92 34
E-mail: [email protected]
Website: jardin-plessis-sasnieres.fr