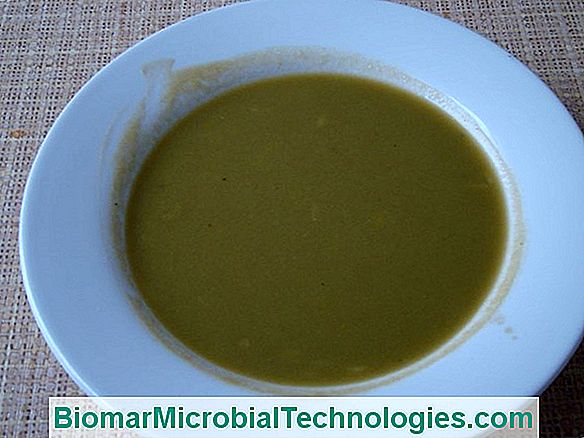 A classic among winter soups, the county's potato soup is rich and gourmet.
Ingredients for 4 persons:
250 g of potatoes with floury flesh
1 onion
1 white of leek
1 white of celery
80 g of county
6 dl of meat broth
1.5 dl of cream
20 g of butter
4 c. tablespoon of walnut oil
Salt and pepper.
Potato soup in the county
Peel the potatoes, cut the onion and leek into slices and chop the celery.
Fry everything in a little butter.
Sprinkle with broth and bring to a boil.
Add the potatoes in pieces, cook for 40 minutes.
Whip the cream until it is firm.
Add the cheese to the soup, keep a little for the garnish.
Mix the soup. Sieve and season.
Add the cream and serve with a little walnut oil and the remaining cheese.