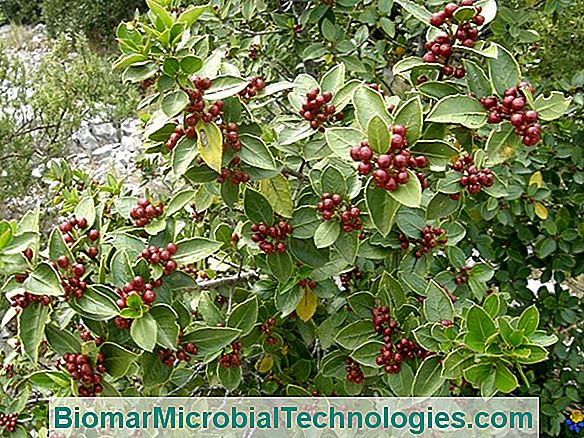 Name: Rhamnus alternus
Family: Rhamnaceae
Type: Shrub

Height: 3 to 5 m
Exposure: Sunny and half-shade
Ground: Ordinary

Foliage: Persistent
Flowering: March to May
Plantation of the alaterne, Nerprun:
In spring preferably.
If you plant in the fall, you risk limiting its good development and therefore its recovery, especially if the winter has to be tough.
Size of the alaterne, Nerprun:
If your Alaterne becomes invasive, do not hesitate to prune it; he will not suffer.
Follow our advice shrub size
Comments on the alaterne, Nerprun:
The Alaterne is easy to grow and requires no special maintenance.
Its flowering is not spectacular, but it has the advantage of offering pretty little black drupes at the end of the summer.
Attention all the same! because these drupes, which may look like fruits to children, are toxic.
Smart advice about the alaterne, Nerprun:
When shopping, find out about the variety, as some of them may be obsolete.
To read also:
Planting shrubs

Why does the hedge protect nature?