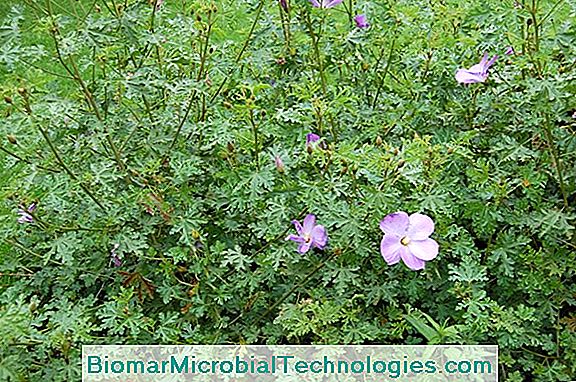 The alyogine is a remarkable plant with a shrub-like appearance and generous flowering.
The maintenance, from the plantation to the size, is easy and will allow you to have a magnificent alyogyne.
In summary, what you need to know:
Name: Alyogyne
Family: Malvaceae
Type: Shrub

Height: 2 m
Exposure: Sunny
Ground: Light, well drained

Foliage: Persistent
Flowering: April to November
Plantation of the alyogyne:
Preferably in spring in a sheltered and sunny place in your garden.
Follow our advice planting shrubs.
The Alyogyne is particularly suitable for potted culture.
Use in this case a rich mixture or exclusively composed of potting soil.
Size of the alyogyne:
Remove the faded flowers as you go.
Cut the stalks in the spring to 1/3 of their length to stimulate flowering.
To know about the alyogyne:
The Alyogyne is also called "blue hibiscus". It was previously part of the same classification but it was separated for a difference in the flower.
Its flowering is remarkable and lasts a good part of the year.
The interview remains unimportant and easy, but for the potted culture, it is better to return for the winter in a cool place and not subject to frost.
Smart advice about the alyogyne:
In pots, it is advisable to carry out a potting every 1 to 2 years.