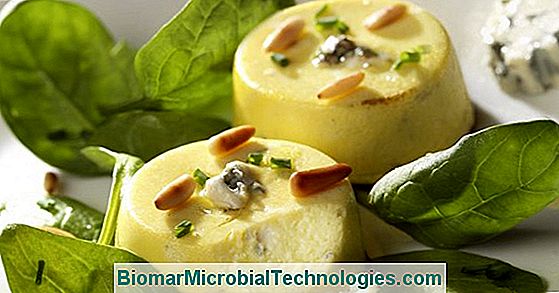 The Roquefort fondant is a very original and tasty way to taste Roquefort cheese. Easy and fast, here is the Roquefort fondant recipe.
Ingredients for 4 persons:
150 g of roquefort cheese
25 cl of whipping cream
4 whole eggs + 2 egg yolks
100 g of leavesspinach
Olive oil.
Roquefort fondant recipe
Preheat the oven thermostat 5/150°.
Melt the roquefort over low heat in half of the cream.
In a bowl, mix the eggs with the rest of the cream, add the cream to warm roquefort, pepper and mix.
Pour into 4 ramekins and bake in a bain-marie for 30 minutes.
Serve warm on a spinach leaf salad seasoned with a little olive oil.
Suggested wine: a red, Cabernet d'Anjou served fresh.
Enjoy your meal!
Photo credit: © Frederic Arnaud