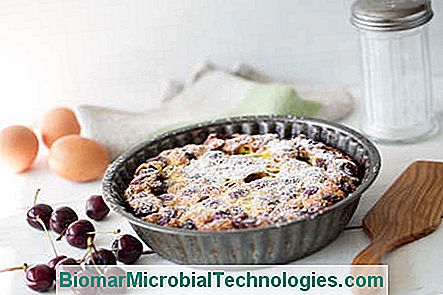 A must-try for desserts, cherry clafoutis is a great recipe to make in the spring, when harvesting cherries.
Ingredients for 4 persons
30 g of butter
6 eggs
100 g of sugar
1 pinch of salt
110 g of flour
20 cl of milk
750 g ripe sour cherries
Ice sugar (optional)
Cherry clafoutis
Preheat the oven to 180° C (item 6).
- Melt 15 g butter.
- Brush a cake pan with melted butter.
- In a bowl, beat the eggs with the sugar and salt. Add the sifted flour, mix, mix well with the milk to obtain a smooth paste.
- Place the cherries without pitting them at the bottom of the dish. Pour the dish, sprinkle with some icing sugar and sprinkle with remaining butter.
- Bake for about 45 minutes.
Recipe: A. Beauvais, Photo: F. Hamel