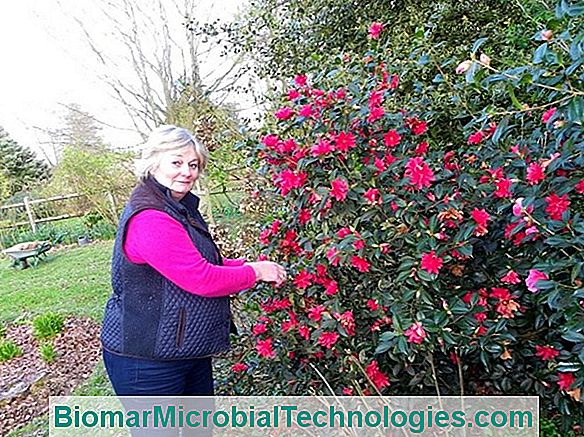 When Laurent and Marie-Catherine Lemoine bought, in October 1988, this Norman farmhouse and its ancillary buildings, the land on which it is located is almost naked. It consists of a "courtyard" and a field.
Laurent loves trees and roses. Very quickly in the field he will plant different original species of trees that will gradually constitute the arboretum.
At the same time, in the "courtyard", he starts planting some roses. He is passionate about this flower, acquires a good knowledge and will satisfy his passion by planting over 400 varieties in two rose gardens over the years: a rose garden with roses including a massive dedicated to Bourbon roses, and a rose garden of modern roses, the "Rose Garden of the Breeders", where these shrubs are grouped by creators.
Some other trees are installed as well as persistent shrubs (rhododendrons, camelias, holly...) to create the structure of what will become the landscaped garden, very airy, preserving great prospects.
But the roses only last for a while and, to complete the interest of this garden where the owners live throughout the year, they will enrich it with bulbs, a nice collection of hydrangea, cornus and Japanese maples, as well as many perennials including hostas and daylilies...
In retirement, they decided to share their garden, "beautiful in all seasons" and "rich of its numerous collections" by opening it to the visit since 2012.
Practical information:
The Clos de Chanchore
28, the church
27260 Fresne-Cauverville
Tel: 06 11 70 62 72
E-mail: [email protected]
Website: //leclosdechanchore.fr/
openings:
For individuals:
Scheduled opening dates:
Unique guided tour at 3 pm (No free visits-English spoken) - 8 € / pers
In April: 1st, 2nd and 15th
In May: 8, 9, 10, 11, 12, 13, 19, 20, 21, 27 and 28
In June: 2, 3, 4, 9, 10, 11, 18, 23, 24, 25 and 30
In July: 1st, 2nd, 7th, 8th, 9th, 14th, 15th, 16th, 22nd and 23rd
In August: 4, 5, 6, 11, 12, 13, 14, 15, 18 and 19
In September: 9, 15, 16, 17 and 23
In October: 21 and 28
Possibility of private tours on RV 48 hours in advance:
8 € / pers with a minimum of 50 €
For groups (minimum 15 people, maximum 50):
From April 1st to October 31st, by reservation: 8 € / pers with refreshment