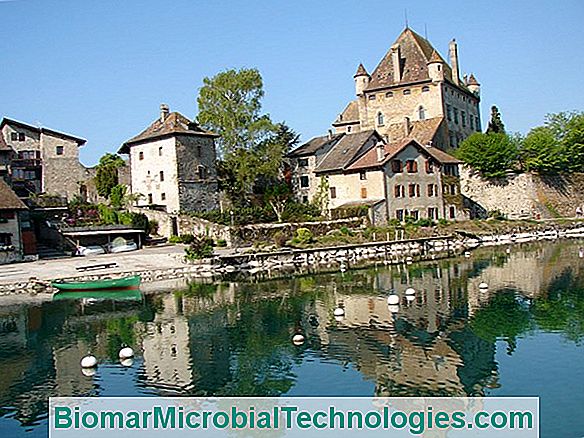 A remarkable garden in Yvoire. Inspired by the Middle Ages, this garden consists of a labyrinth plant and several lounges of greenery on the theme of the five senses. You are invited to feel, touch, contemplate, listen and sometimes even taste!
The gardens have always symbolized the lost paradise... medicinal and aromatic plants, fruit trees, old roses, aviaries and fountains line a route where a collection of more than 1000 varieties of plants evolves with the seasons.
At the bend of an alley, you will meet one of our gardeners. They treat with passion and with the greatest respect of the nature this green nestled in the middle of a medieval village classified among the most beautiful villages of France. You will share their motto, which is also that of the family Bouvier d'Yvoire, creator of the Garden: slow Festina or "hurry slowly".
A walk that will seduce young and old, an initiatory way to discover and understand the world of plants.
Private garden classified "Remarkable Garden" by the Ministry of Culture.
Botanical trail: all plants are identified.
Garden member of the Committee of Parks and Gardens of France and the French Association for Art Topiary and Boxwood.
Practical information
Garden of the Five Senses
The Labyrinth - Garden of the Five Senses ®
Rue du Lac, in the heart of the medieval village
74140 YVOIRE
Phone: 04 50 72 88 80
Mail: [email protected]
Website: //jardin5sens.net/
Open from mid-April to early October. More details on the website or by phone.