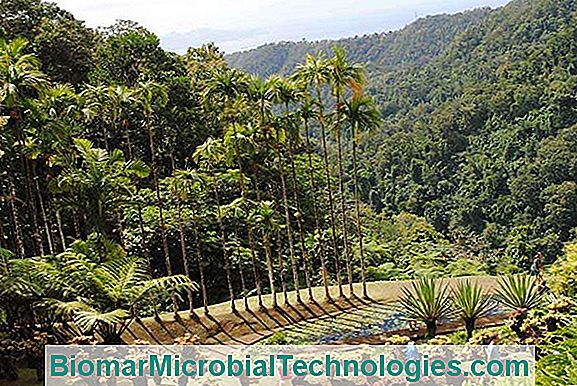 In Martinique, during the visit of Balata Garden, the magic of the place provides visitors with amazing feelings, because all the paradises are gardens!
It is in 1982 that Jean-Philippe Thoze, horticulturist, landscape artist and artist in the soul, returns in the footsteps of his childhood in the Creole house of his grandparents, today entirely decorated with furniture and objects of time. From there, will be born a passion for botany that will take him to the four corners of the world.
The garden, organized around the family dwelling with typical Creole architecture, is the result of a perfect alchemy between a homecoming and an atypical artist.
The Balata Garden invites you to a fascinating journey of discovery in the world of biodiversity, during a journey of at least 1h30 / 2h00.
Your eyes must constantly adjust to the tropical color palette and you walk among the beacons, hibiscus, bromeliads of South America, porcelain roses, heliconias and anthuriums and of course wild orchids... Palm trees and bamboos rush towards the azure sky.
Realize an amazing experience, a discovery of the garden seen trees, more than 15 meters high, thanks to a ride on bridges hanging giant mahoganys, in peace on bridges accesible to all. Seen from above, the Jardin de Balata is even more beautiful and the panoramas on the Bay of Fort de France and the pitons of Carbet are memorable.
Practical information
Balata Garden
km 10, Balata road
Fort of France
Such. 05 96 64 48 73
Fax. 05 96 64 73 40
E-mail: [email protected]
Access : just a few minutes from the city center of Fort-de-France, on the inevitable route of the Trace which also takes you to Saint Pierre and Carbet, two historic places of Martinique.
schedule: open every day of the year from 9h00 to 18h00 without interruption (last admission at 16h30)
Prices : 13,50 € Adult, 7,50 € Child from 3 to 12 years old, Free for children under 3 years old.