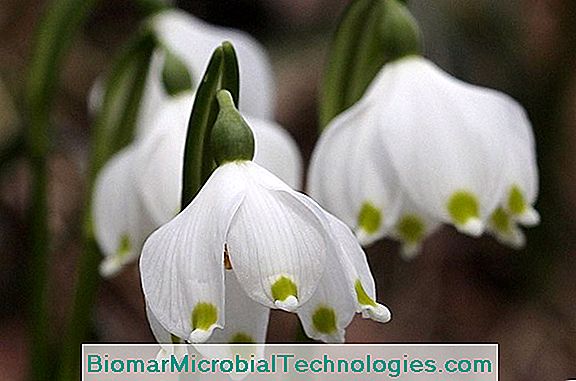 Name: Leucojum
Family: alliacées
Type: Flower, bulbous

Height: 20 to 50 cm
Exposure: Partial shadow
Ground: Ordinary

Foliage: Caduc
Flowering: January to October according to species.
Plantation of the nivéole:
In the fall for the Summer Noseole (leucojum aestivum) and the Spring Noseflower (leucojum vernum)
At the beginning of the summer for the autumn fallflower (autumnal leucojum)
Follow our bulb planting tips
Size of the snowflake:
Remove the faded flowers as you go.
Cut short after flowering and after letting the foliage turn yellow.
AT know about the snowflake:
This small bulbous native of the Mediterranean basin offers pretty little white bells and also a beautiful foliage.
This charming flower is close to the snowdrop, but its flowering is later.
The different species practically allow to have a flowering throughout the year
Smart advice about the snowflake:
Do not plant all the bulbs the same day but do it in 2 or 3 times at 15 days intervals, you will have several periods of flowering.