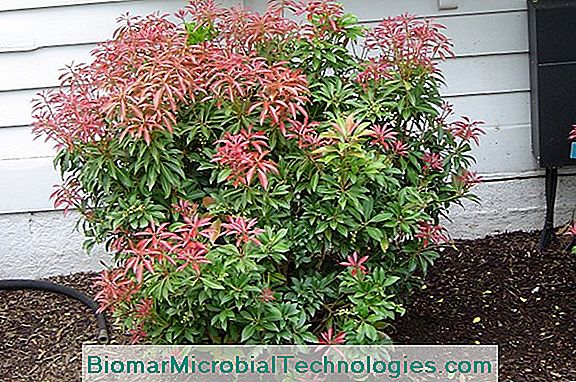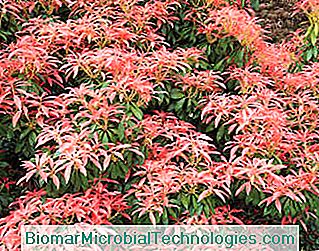 The Japanese andromeda, or Japanica pieris, is a sumptuous shrub.
We appreciate its spring bloom and its beautiful evergreen and colorful foliage.
In summary, what you need to know:
Name: Pieris Japonica
Family: Ericacées
Type : Shrub
Height: 3 to 5 m
Climate: Temperate
Exposure: Partial shadow
Foliage: Persistent
Flowering: Spring
Ground : Heathland
Interview: Light size
Plantation of Pieris Japonica:
The Japanica pieris is planted in autumn or spring for subjects purchased in containers.
Planting in the fall remains the best way to facilitate good rooting, but can also be planted until spring, provided you water it well.
Purchased in container you can nevertheless plant it in the spring but provided you bring a more regular watering at the beginning.
Once in the ground, put in your foot a mulch of rather mineral origin not to alter the acidity of the earth.
Multiplication of the Andromeda of Japan:
The simplest and fastest technique to propagate your Andromeda from Japan is cuttings.
Take the cuttings of 15 cm at the end of summer on semi-august wood (not yet hard)
Remove bottom leaves to keep only one or two pair (s) of leaves
If necessary, dip the base in cutaneous hormone powder
Plant the cuttings in heather earth
Put the cuttings in the light but without direct sun
Keep the substrate slightly damp
Protect cuttings from frost in winter
Repeat next spring
Japanese Andromeda potted:
Japanica or Japonica pieris is a shrub that is particularly suitable for growing in pots.
Due to its low development, about 1.5 m, and its evergreen foliage, it is ideal for decorating balconies and terraces and offering interest in winter, spring, summer and fall.
Make sure that the pot is well drilled at the bottom to avoid stagnant water.
Put a drainage bed with clay balls or pebbles to facilitate the flow of water at the bottom of the pot.
Fill the pot with heather exclusively and plant your Andromeda from Japan.
To mulch with pine bark, it keeps the summer moisture and it protects from the cold in the winter
Water regularly from spring to autumn, as soon as the soil is dry on the surface
To know about the andromeda of Japan:

Also called "Forest Flame" or "forest fire", this shrub with bright red and green colors will bring to your hedges or your massifs a note of color particularly interesting.
Its flowers in the form of clusters go from white to red through the rose.
They will give a very decorative note to your garden from the very beginning of spring.
For blooming purple-red flowers, choose the Valley Valentine variety, a bright, colorful andromeda.
This beautiful green evergreen foliage tinged with pink, white, then brilliant red in the spring is an ideal shrub to decorate your garden but also your boxes and pots for your terrace.
Smart advice about Japan's andromeda:
It is recommended to water in dry weather to keep the soil cool.