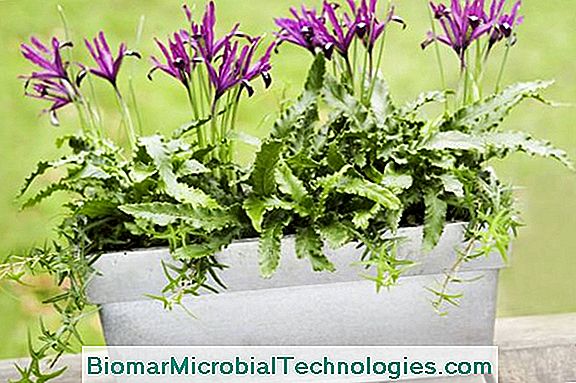 Iris reticulata grow both in the ground and in pots.
In the fall, it's time to plant these dwarf iris (elected Bulbs of the Year 2011) which are in the first bulbs to bloom before the end of winter, from February to March depending on the climate. Native to the alpine lawns of the Caucasus, the reticulated iris culminates at 15 cm in height, offering fragrant, bluish or purple flowers marked with a bright yellow tongue. At ease in the sun-drenched rock garden or in small hot pots sheltered from winter precipitation, the bulbs appreciate a perfectly drained substratum. Install them in small colonies of at least a dozen bulbs, 7-10 cm deep and as wide. Over time, stains will grow if you are careful to leave the foliage yellow after flowering.
Among the cultivars, one can appreciate the original 'Katharina Hodgkin' with large pale yellow and pearl gray flowers.