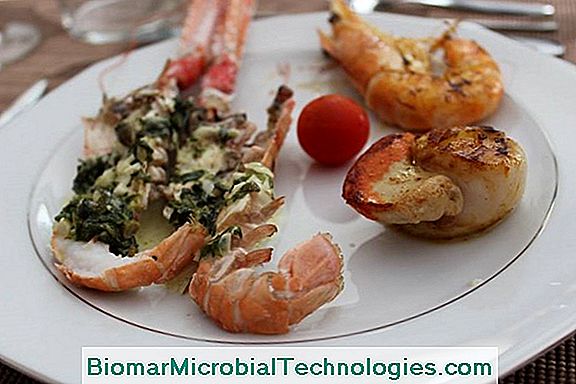 This arcachon risotto with squid, oysters, mussels, cockles and clams is a real treat!
Ingredients for 4 persons:
250 g of Arborio rice
4 pieces Squid (squid)
600 g of Bouchot mussels
12 oysters from the Arcachon basin n° 2
100 g of shells
100 g clams
50 g of butter
10 cl of olive oil
2 shallots
2 onions
1 carrot
3 strands flat parsley
2 branches of thyme
1 bay leaf
1 dl of white martini Bianco
50 cl of dry white wine (Bordeaux)
50 g powdered fish stock
Arcachon Risotto
- Peel and wash the carrot and an onion. Cut into cubes.
- Make a bouquet garnished with the flat parsley, a branch of thyme and the
laurel.
- Peel and chisel an onion for cooking the risotto.
- Peel and chisel the shallots for cooking the shells.
- In a Dutch oven, open mussels, cockles and clams
independently of each other, with wine, chopped shallots and
a branch of thyme. Recover and filter the juice each time. Book.
- Shell the shells. Open the oysters and mix them with
shells. Book.
- Empty and clean squid with running water. To cut them in small
bracelets. Cook in a pan with 5 cl of olive oil, very little time
to keep the squid soft.
- Dilute the stock of fish powder in one liter of water. Wear to
boil while whisking. Add all filtered juices, cubes
carrots and onions as well as the bouquet garni.
For cooking the risotto:
- In a pan, add 5 cl olive oil, 50 g butter and chopped onion. Sweat without coloring.
- Add the rice. Pour the white martini. Mix.
- Cook over low heat, adding the fish stock to the fish, stirring constantly with a wooden spoon.
- Stop the cooking when the risotto seems cooked. Add the squid, the shells.
- Serve very hot and ladle with 10 g of butter.
Recipe: V. Poussard, Photo: S. Thommeret