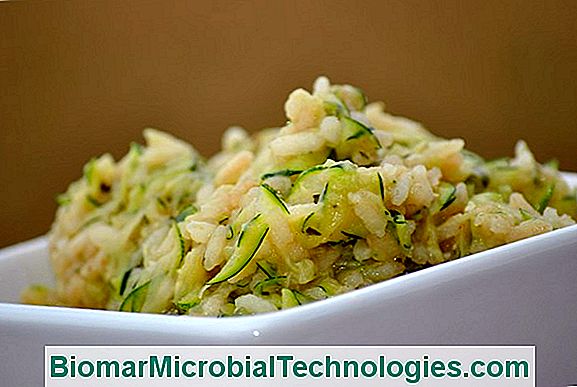 Combining smoothness and freshness, this zucchini risotto is an ideal accompaniment for white meats and fish.
Ingredients for 4 persons:
2 zucchini
30 g of half-salted butter
3 cloves of garlic
300 g of arborio rice
1 liter of chicken broth
3 tbsp. slightly rounded with thick cream
50 g of fruity Comté chips
Grilled pepper
Zucchini risotto
Wash and cut zucchini in mirepoix.
In a Dutch oven, melt the half-salted butter, add the zucchini and garlic without making them brown.
Add the rice and pearl it. Pour 2 ladles of broth.
Pepper and cook until absorbed.
Pour the chicken broth as it is absorbed by the rice. The cooking time can vary between 17 and 18 minutes.
Out of the fire,
Add the cream, coat the rice.
Then add the cheese.
Serve the risotto on plates with some cheese chips.
Learn more about the County
The smells and aromas of the county are rich and varied. Depending on the place and time of the year the milk is produced, the cows' feed varies, the taste of the cheese too.
The degree of ripening of course gives the final mark. The county is regularly described as lactic (milk smells), roasted-empyreumatic (cooking smells, caramelization), vegetal (vegetable and plant smells), animal (leathery, stable smells) or spicy (smells of pepper, nutmeg).
Finally, the county is often described, with gluttony, fruity: releasing a whole range of odors ranging from hazelnut to fresh fruit, the fruity county is a cheese which has a lot of taste because it has been refined at least 20 to 24 month.
Recipe: A. Beauvais, Photo: F. Hamel